Rohan takes one for the team
No risk is too great….no challenge too tough… for Tourism Media's Production Manager, Rohan Trundle.
During a recent shoot, at the famous Crocodile Hunter's Australia Zoo, (about an hour north of TM's head office) Roh was asked to to put it all on the line to get some great wildlife footage.
Witnesses say that when the time came, Roh didn't even hesitate.
Here's the moment…captured forever…..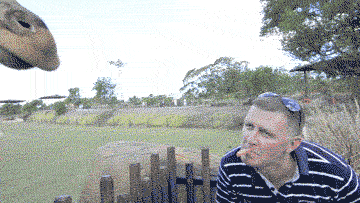 See more posts from
Kathy Wilson